Matrix42
The traditional world of work is undergoing major transformation, as the workplace is becoming a digitalized working environment. Working mobile is becoming the new norm due to the spread of devices and apps.
The resulting changes include heterogeneous IT Infrastructures, cumbersome Service Provision, Shadow-IT, and increased Data Security requirements. Many vendors are responding to this with even more complex management tools – instead Matrix42 radically simplifies the management through out-of-the-box integration, ease of use and the absolute freedom to adapt the Matrix42 solutions to your needs. As a channel-focused company we're putting our Partners first to become the Digital Workspace Management Leader.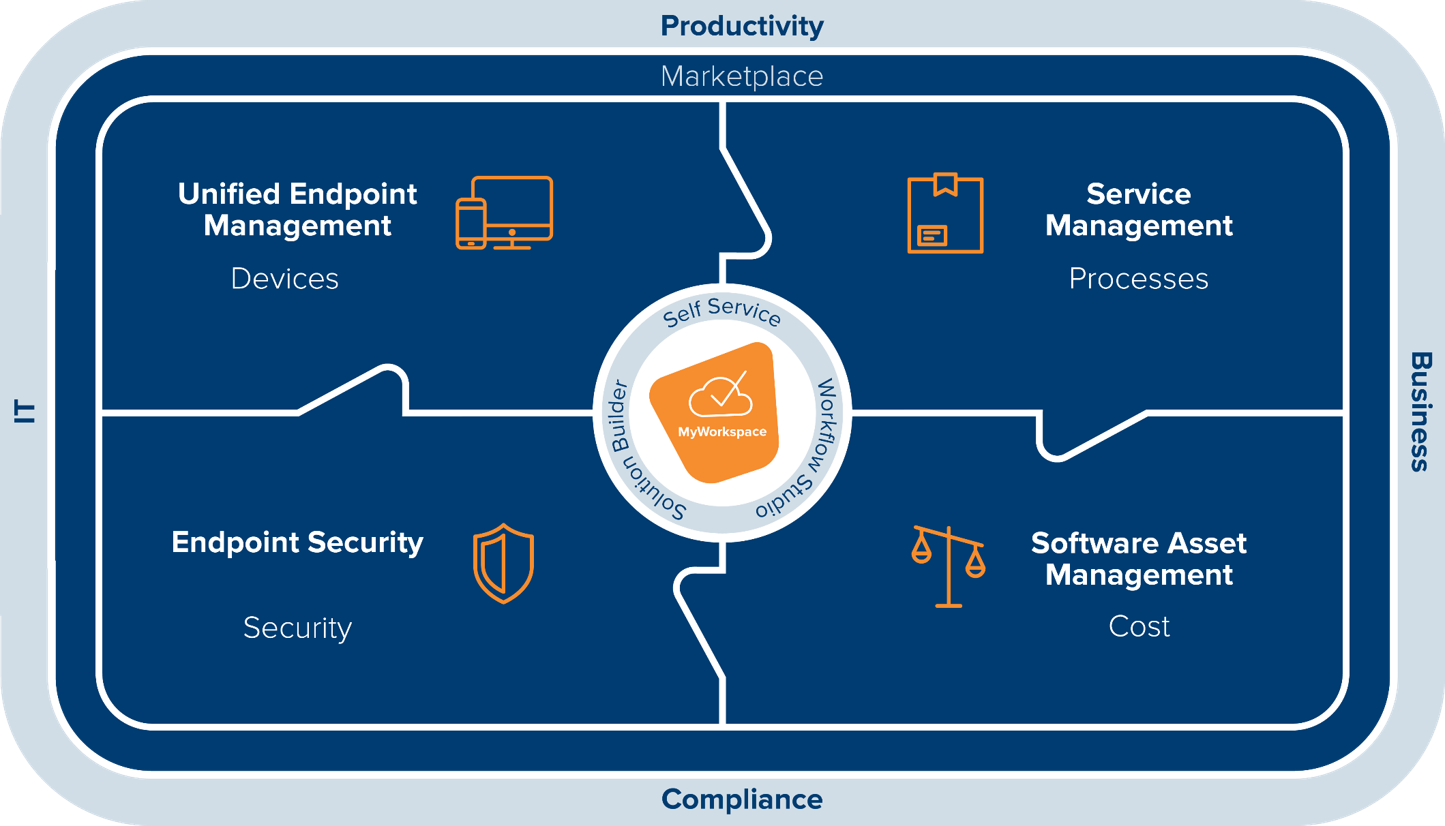 Workspace Management out of the box!
1. Instant Value for your customers.
All Matrix42 software products come with predefined processes that follow proven industry standards to gain value for your customers sooner than any other solution.
2. Many out-of-the-box integrations with your customers IT Systems to reduce data redundancy and workload through automation.
3. Powerful Workflow Studio to define, adjust and automate your customers processes.
4. Based on a Low-Code Platform that empowers you to adapt and extend all Matrix42 solutions to your and your clients' needs. Everything you create will be safe to update and responsive automagically.
5. The Marketplace is an e-commerce platform that all Matrix42 customers use to look for new apps, integrations, connectors, workflows or processes to solve their IT and business challenges faster. As a Partner you get the opportunity to sell your extensions for Matrix42 Workspace Management on the Marketplace and position yourself as an expert in the field to generating new business quickly.